Real Estate Wire Transfer Security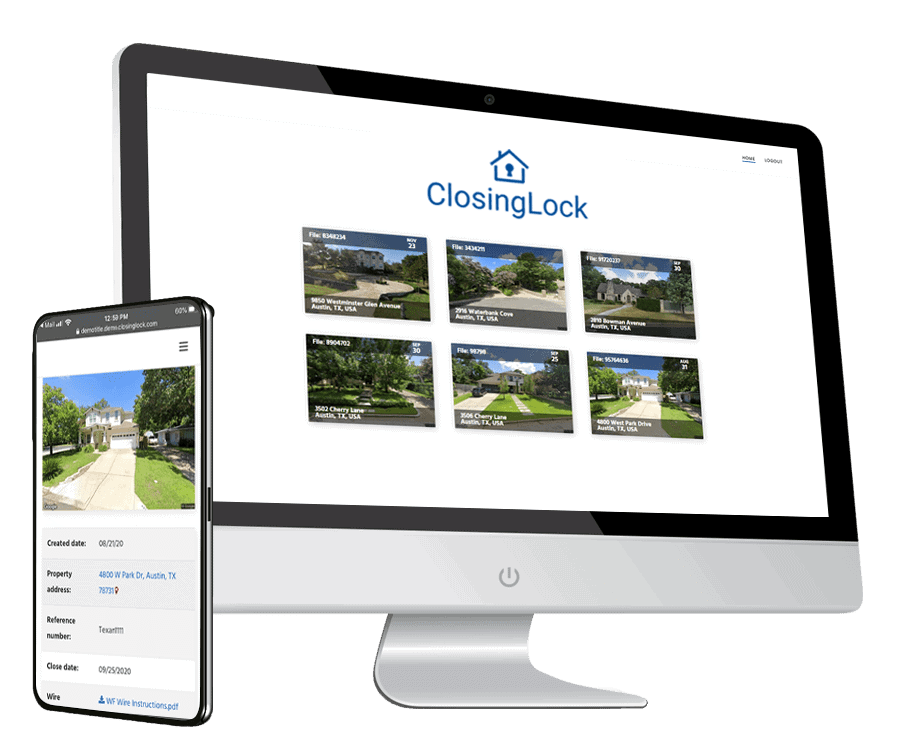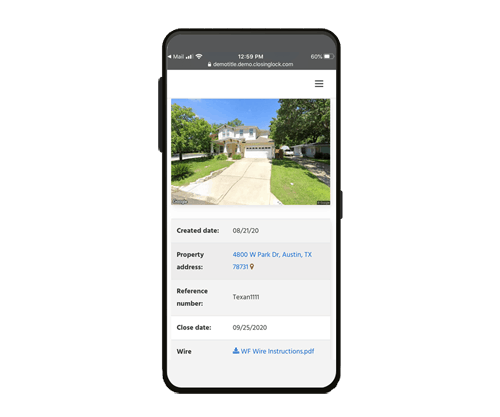 EFFORTLESS WIRE FRAUD PREVENTION
Closinglock is the leading provider of wire fraud prevention software for the real estate industry.
Designed to protect title companies, attorney offices, and their customers from social engineering, email spoofing, clone phishing, email hacking, imposter fraud, and compromised accounts, Closinglock boasts a seamless user interface, and numerous integrations.
MORE THAN
$100 BILLION
PROTECTED*
Closinglock has been extremely responsive and reactive to our need for a secure delivery method of wiring instructions to the parties to our transactions. In using their products, there has been a noticeable decline in the incidents of buyers wiring to the fraudsters. The tracking system within Closinglock is both thorough and accurate and has assisted us in avoiding further liability issues.
As the first closing agent in our market to implement such a product, we think Closinglock will ultimately help MST secure additional referrals from lenders and REALTORS that appreciate our progressive stance on deploying new technologies that improve the client experience. While designed for use with buyer and lender clients, MST also uses Closinglock with our seller and refinance clients.
As a title company, we were in search of a quick, clean, easy to use solution to help deter wire fraud. We got exactly that with Closinglock! Everything from the ease of setup to simplicity of implementation, Closinglock solution just works.