Send Wire Info
Lock your company's wire instructions away in our secure portal.
Grant your customers access to the specific instructions they need.
NEVER share wire instructions via email.
Automatically include multiple warnings, waivers, and notices for educating your customers.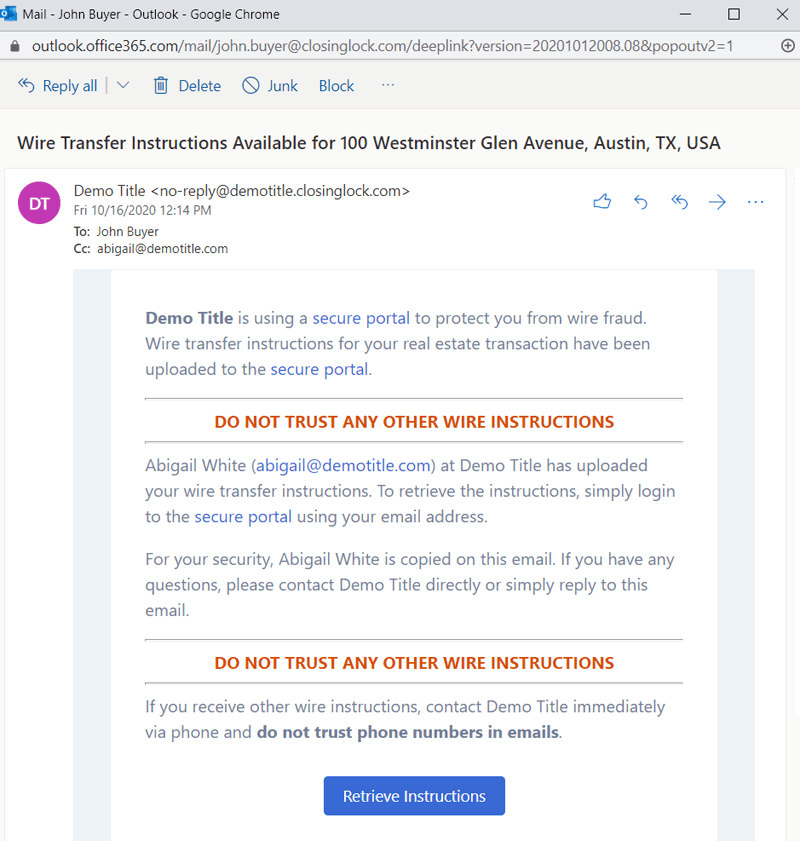 Receive Wire Info
Bank Account Verification (BAV)
Verify customer bank account ownership with names, phone numbers, addresses, and emails in real time before sending out any of your company's funds.
Instantly authenticate account and routing numbers of your customers.
Bank credentials are never stored or sent to ClosingLock servers.
Works with more than 11,000 financial institutions in the US, Canada, and Europe.
Verify Payoff
Instant Payoff Verification (IPV)
Never question a loan payoff again; verify account and routing numbers in real time.
Save time – no need to call the lender to verify payoff account information.
Intuitive, easy-to-use interface.
Verify valid payoffs and be alerted about potentially fraudulent ones.