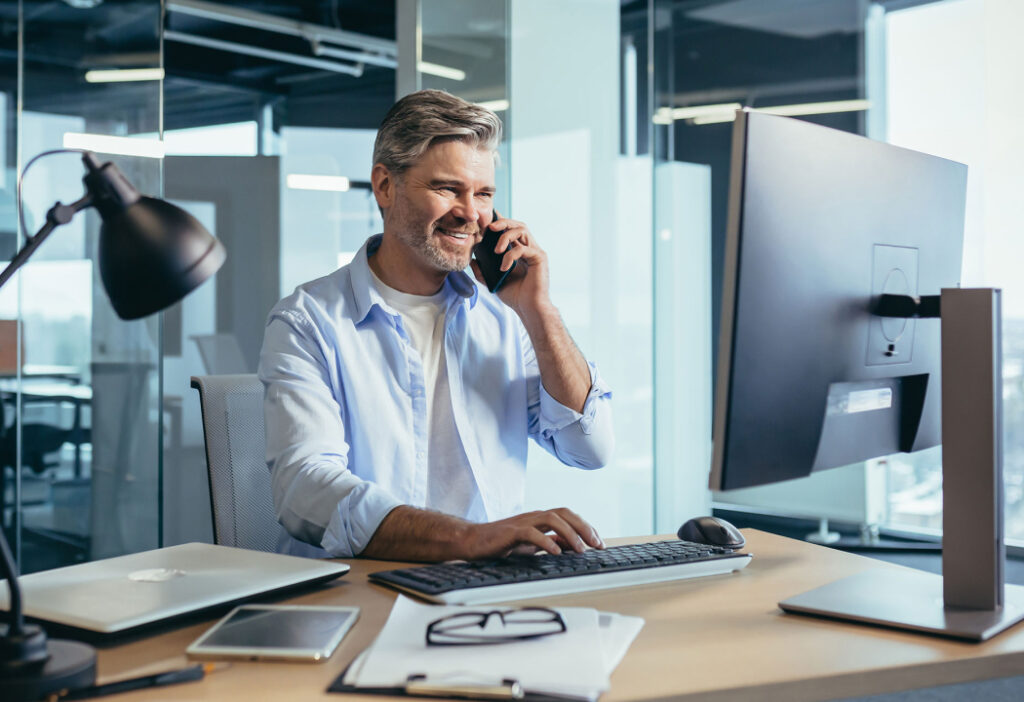 Closinglock is revolutionizing the real estate industry by securely receiving earnest money deposits and cash-to-close as Good Funds. This means that real estate agents, brokers, and title insurance professionals can rest easy knowing that the funds they receive are legitimate and can be trusted.
Streamline
Improving the Real Estate transaction by streamlining the home buying process. Receive funds prior to closing for peace of mind and operational efficiencies.
Transparent
Gain insight into payments sent and received without having to check your escrow account. Payment receipts will include file number and property, eliminating the headache of matching deposits to files.
Protect
You can rest easy without the worry of wire transfer fraud. We maintain the highest level of security with 256-bit AES encryption, to ensure secure payments and your clients happiness.
Closinglock provides secure, fast, and reliable transfer of funds for real estate transactions.
Closinglock is dedicated to protecting life's largest investment by providing a modern, secure, and efficient payment process for the real estate industry. With its state-of-the-art technology, Closinglock has modernized the payment process real estate agents, brokers, and title insurance professionals who want to ensure a smooth and hassle-free transaction process for their clients.
In addition to its secure payment processing capabilities, Closinglock also offers a more tech-forward payment process for consumers. This means that consumers can easily and conveniently make payments online, without having to worry about the security of their personal and financial information. With the rise of Business Email Compromise (BEC) attacks in recent years, this added layer of security is more important than ever.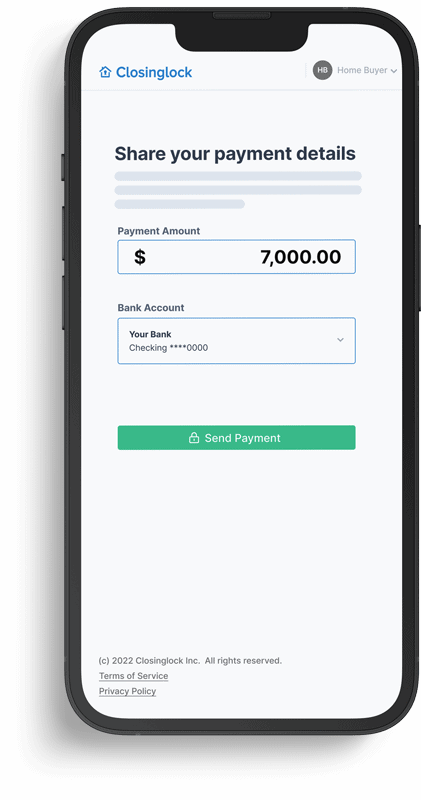 "Closinglock has provided more security with the increase in wire fraud attempts through an easy-to-use/access portal. Additionally, Closinglock has provided us with more resources and tools to further educate not only our customers, but consumers on the dangers of wire fraud."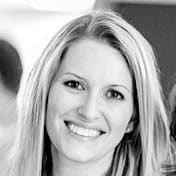 Allison Roth
DIRECTOR OF CLOSING OPERATIONS
PROPER TITLE
Frequently Asked Questions
Why should our buyers use the Closinglock portal to make a payment instead of working directly with their bank?
By using the Closinglock portal, your buyers may avoid the risk of losing their funds to a fraudster. In addition, your buyers may avoid traveling to the bank, finding their checkbook, and making clerical errors (e.g., mistyping account information).
Sounds great for the buyers, but what's in it for us at the Title Company?​
You won't be subject to bounced checks due to insufficient funds or out-of-date checks. This qualifies as a "Good Funds" payment in all 50 states. We provide all proper documentation required by any lenders or title insurance providers. The Closinglock payment portal eliminates human error that your clients could provide and offers a clear linkage to a file number & buyer for all payments.
Our company receives a lot of calls from buyers who want to know if we have received their payment. How does sending the payment through Closinglock help?
We notify the buyer via text and email when the payment has successfully deposited into your escrow account, giving them peace of mind, and the documentation necessary to show proof of payment.
How much time is this going to take my staff to learn and do we have to completely change our process for collecting payments?
If you are already a Closinglock customer sending wire instructions to your buyers, there is no additional training or process changes required. In fact, allowing buyers to send payments through the Closinglock portal saves your company valuable time by eliminating the need to validate, scan, and deposit checks.
Is there any setup required with my escrow account to enable payments to be deposited into this account?
We are not sending the payment to the escrow bank account as an ACH Credit like other payment products, therefore no additional setup or permissions are required to receive payments from the buyer.